Lucidream eXo iPhone Case
Lucidream eXo iPhone Case is a strong eXo-Skeleton and an impact absorption system, providing luxurious security which protects the vulnerable areas of your device, while leaving it virtually bare.

eXo's arms provide biomimicking ergonomic textures that makes your iPhone much easier to grip and handle.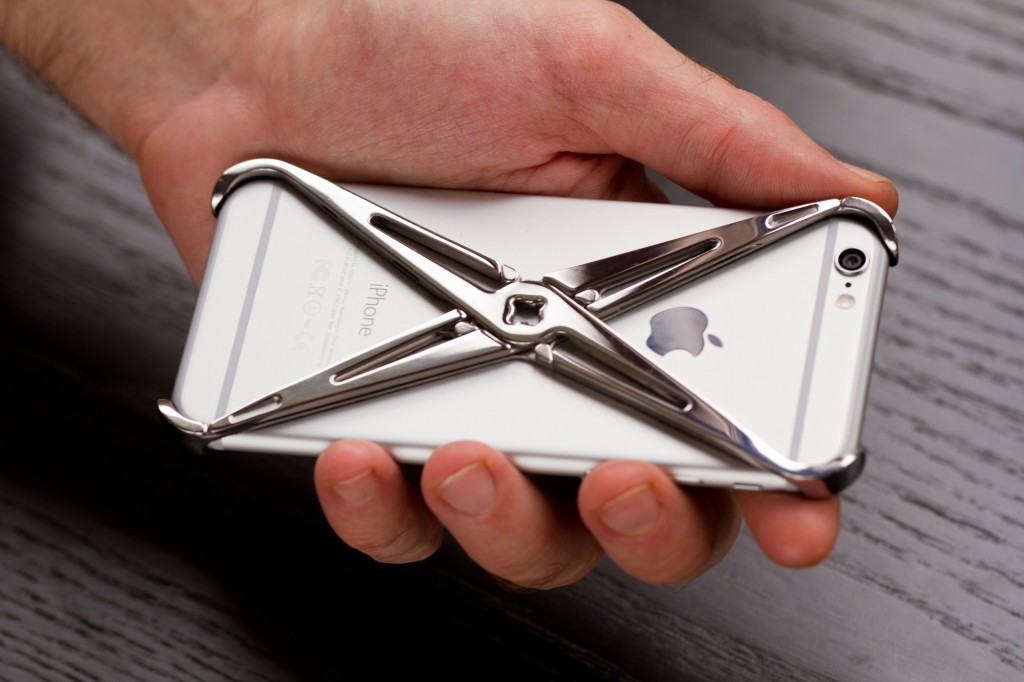 A mechanical quick release system provides elegant utility by securely attaching your device onto virtually anything.

Building on a heritage of design and fine workmanship, eXo iPhone case is a result of almost 3 years of research and development. The concept grew from the idea of having an exquisitely built ecosystem of accessories that integrates your devices with your everyday life. An ecosystem of quality crafted products that are built to endure. This has been an iterative process, it has taken more than 120 prototypes, testing different configurations, technologies and manufacturing techniques, in order to satisfy this intricate design.
The Lucidream eXo iPhone Case creates an eco-system for your most important, cherished device. This means you can do more and stay organized with the things that you interact with everyday.
The ecosystem of accessories will be compatible among your devices that have an eXo case, starting with iPhone 6 and iPhone 6 Plus.