Launch of the Lucidream eXo-Skeleton iPhone Case, a Premium Stainless Steel Impact Absorbing iPhone Case with an Integrated Accessories Connection, Enabling Customization.
We are ready to launch the Lucidream eXo iPhone 6 campaign on Kickstarter.
Starting on December 1st 2014.
Lucidream, established in 1999, is an Industrial Design house specializing in product design and development of world-renowned products. Now, in addition to providing product development services, Lucidream is launching their elegant, minimalistic eXo-Skeleton iPhone Case and functional accessories Live on Kickstarter.com starting December 1st 2014.
Ramak Radmard and his design house Lucidream develop innovative, meaningful and technologically challenging products. They build holistic user experiences to create unique intellectual property, design and manufacturing solutions. Now, in addition to providing product development services, Lucidream is launching their eXo-Skeleton iPhone Case and functional accessories on Kickstarter.com a social crowdfunding site.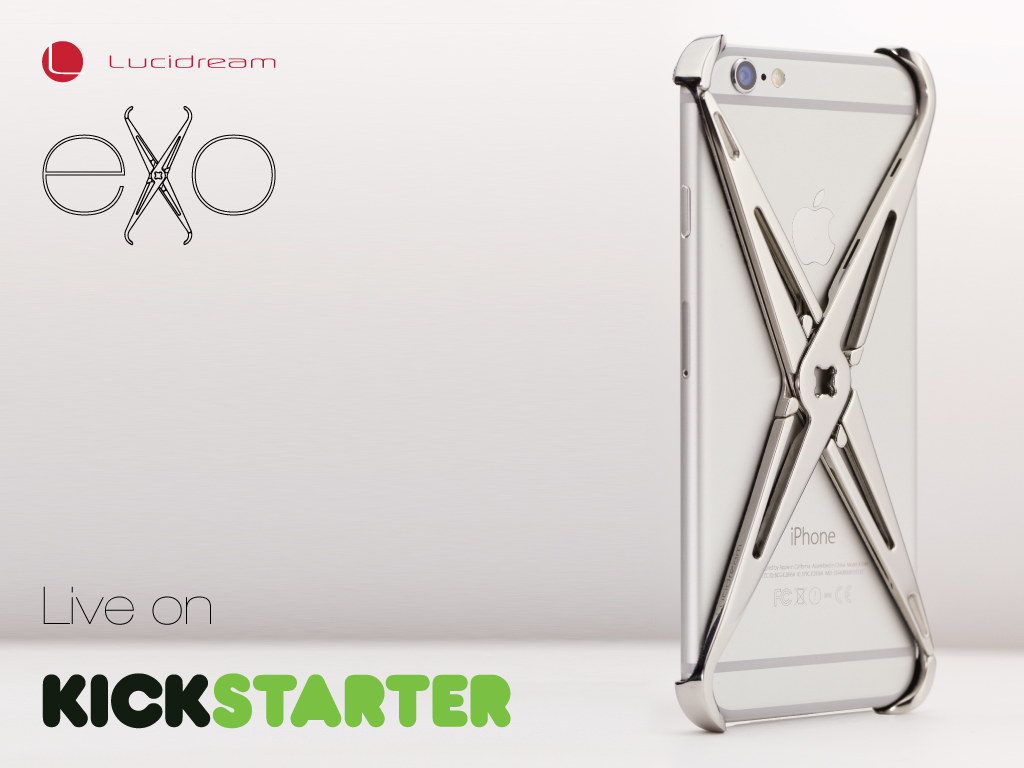 Building on a heritage of design and workmanship, eXo is a result of almost 3 years of research and development. The concept grew from the idea of having an exquisitely built ecosystem of accessories that integrates digital devices with everyday life; an ecosystem of quality crafted products that are built to endure. Inspired by the craftsmanship and quality of mechanical watch movements, Ramak Radmard has distilled the precision of dynamically moving springs into his latest design, the Lucidream eXo, bringing craftsmanship, luxury and functionality to our digital now. eXo family has evolved over the last years, through an iterative design process that has involved more than 120 prototypes, testing different configurations, technologies and manufacturing techniques. The result is a strong eXo-Skeleton and a spring loaded impact absorption system, providing luxurious security that protects the vulnerable areas of iPhone, while leaving it virtually bare. eXo's arms also provide biomimicking ergonomic textures, which makes the iPhone much easier to grip and handle. In addition, the Lucidream eXo is equipped with a mechanical quick connect system, providing elegant utility by securely attaching the device onto virtually anything.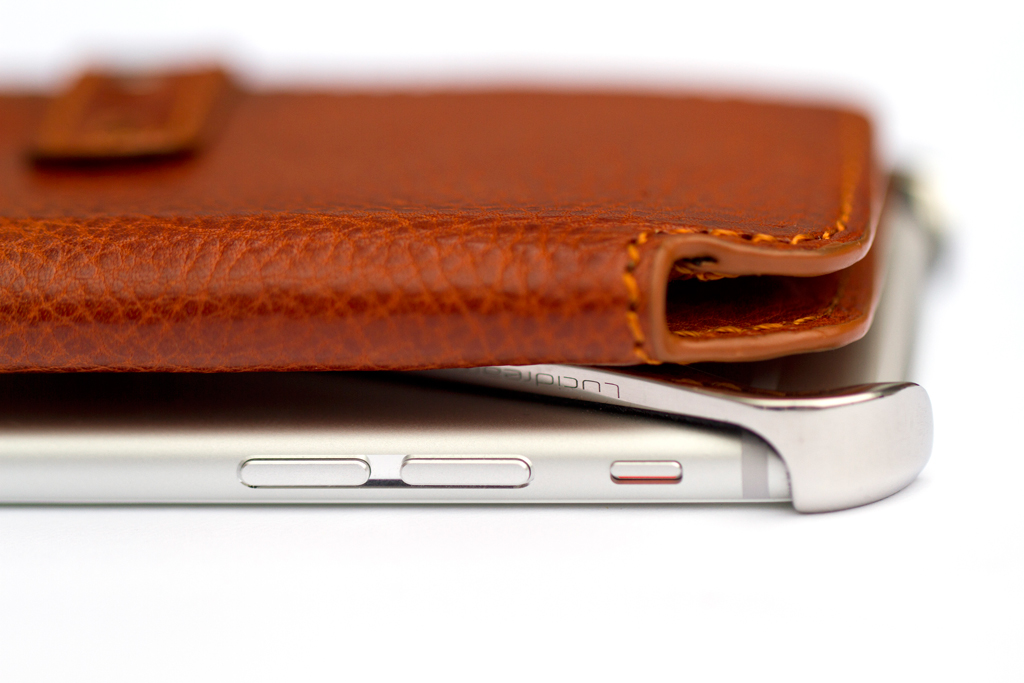 eXo weighs 48 grams and is only 3 mm thick at its maximum thickness. It is a fine tuned instrument, made from high-grade steel alloy, precision manufactured and heat treated to aerospace standards. It is hand finished and polished, and the internal surfaces are flocked.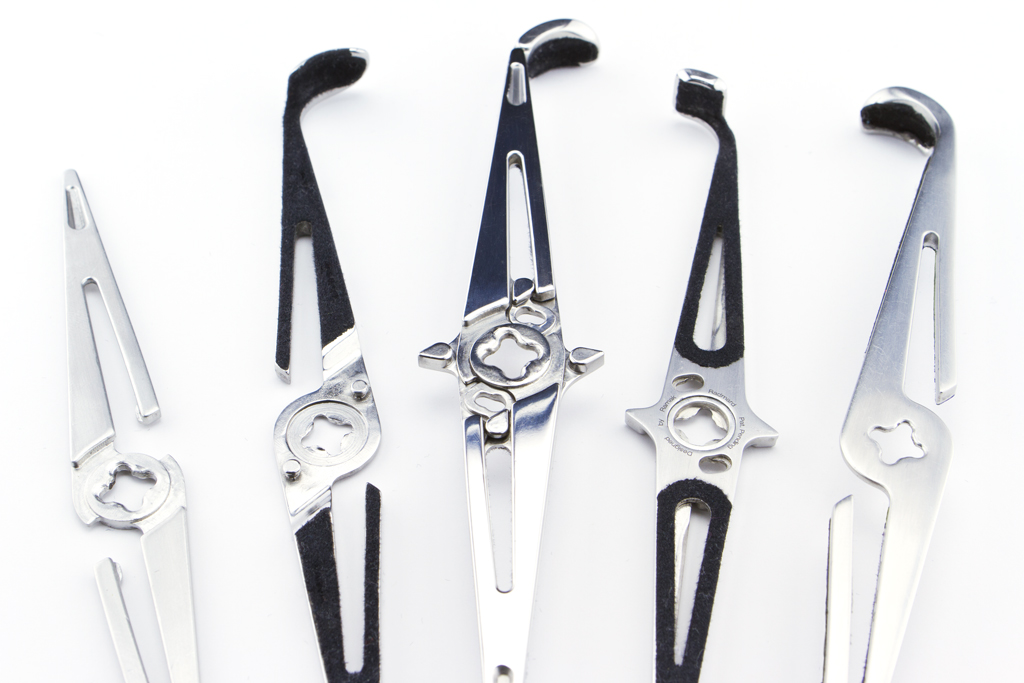 Importantly, the eXo-Skeleton is designed to create an eco-system. A number of functional accessories are available that attach quickly and securely to the eXo quick-connect system. The eXo Stainless Steel Clip can be used as a money clip, to keep credit cards, money and the iPhone together. It is also a great way to secure the iPhone to a belt or purse. The slim design Lucidream eXo Wallet, is made with Vegetable-Tanned Leather from Tuscany, it is fitted with a high-tech special linings that protect credit cards from unauthorized RFID access and can be used on its own, as well as attached to the eXo iPhone Case to keep all favorites handy and in check.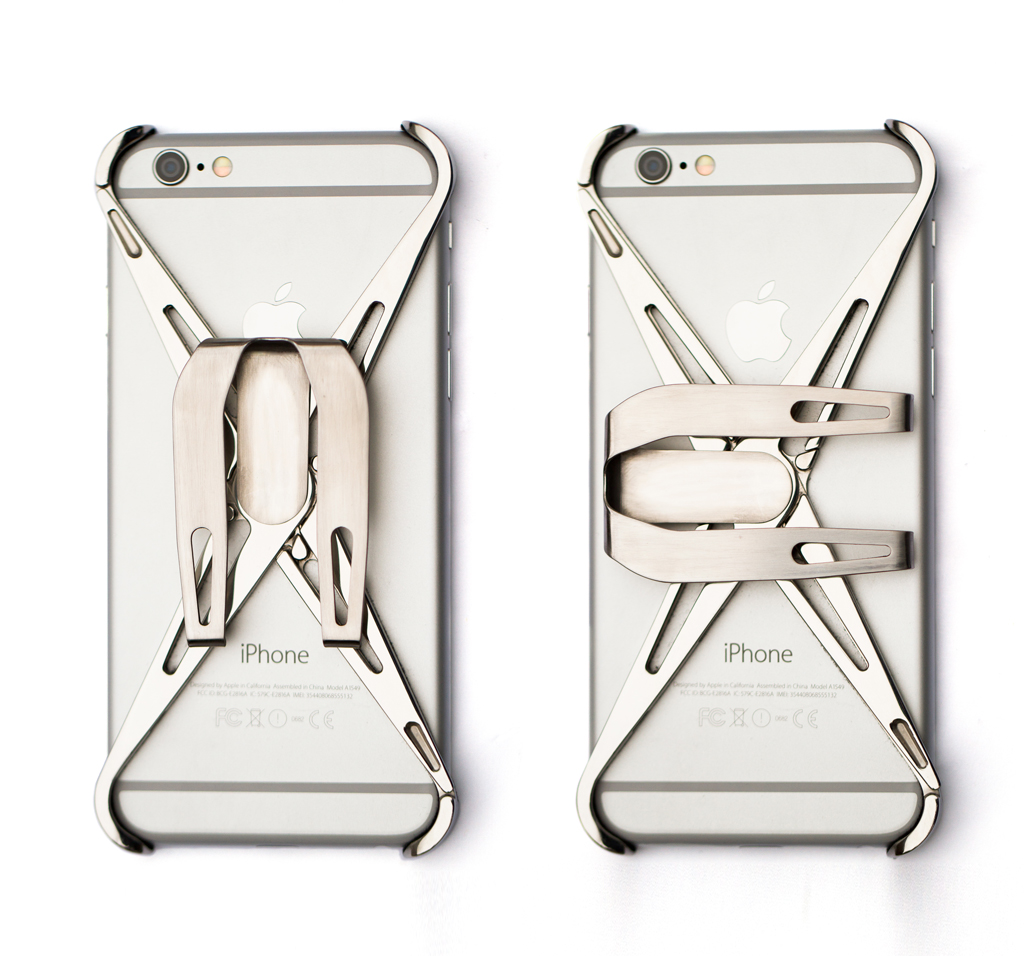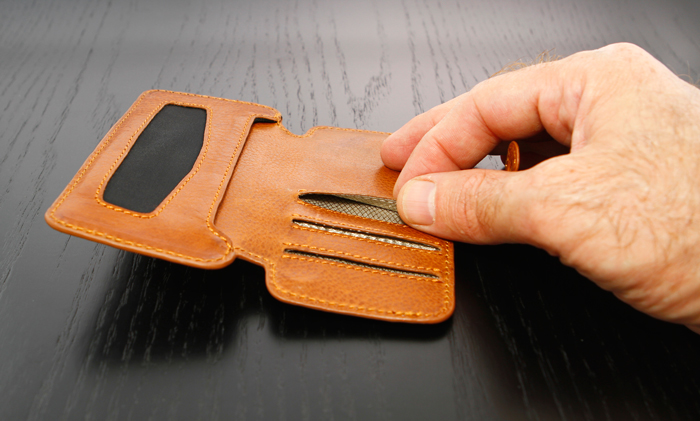 A precision machined eXo Universal Mount secures the iPhone onto virtually anything, with a base that is designed to connect the Lucidream eXo iPhone Case to flat surfaces, tubes, as well as a standard 1/4? camera connector. Moreover, the minimalist Stainless Steel eXo connector, designed to be used as an Armband is perfect for people on the move.
The ecosystem of accessories will be compatible among all devices that have an eXo case, starting with iPhone 6 and future introductions of iPhone 5, iPhone 6 Plus, iPad mini and iPad Air. The company also has plans for a variety of accessories, such as: Suction Cup Stands, Micro Universal Mounts, Grip Rings, Small Leather Goods as well as a series of eXo integrated Wearable Sensors and Services. Imagine a compatible eco-system of eXo products that create a seamless user experience. Live on Kickstarter.com starting December 1st 2014.
Ramak Radmard, the CEO and Creative Director of Lucidream, is an award winning industrial designer and development specialist. Lucidream provides a one-stop resource to the consumer and premier luxury product manufacturing markets.
Your support
Please help us spread the word about our project by telling your family and friends and sharing this page on your social media. There are several share opportunities throughout the Kickstarter process and sharing your pledge is the greatest way to spread the news.
Thank you for supporting our process, workmanship and products.
Ramak Radmard
Lucidream Industrial Design & Product Development