Zeta Chair System
The Zeta Chair utilizes a modular design, which allows for adaptation to user individuality and preference. Unlike conventional chairs, the back of the Zeta has a central spine and independently attached ribs.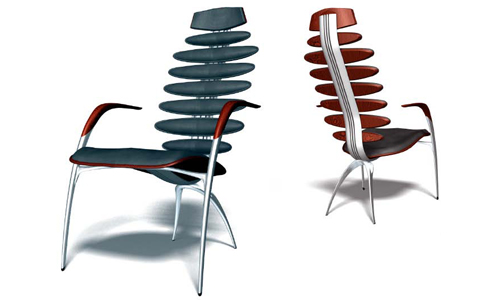 Zeta Chair
Date: 2000
Client: Lucidream
Category: Product Design
The visual similarities between the Zeta Chair and the human body become evident at first glance. The spine is the supporting structure of the chair, which transfers the load to the legs. Thus, the Zeta Chair supports the body centrally, much like a human skeleton.
Related projects