Storage Boxes
This storage boxes system is designed to conveniently store anything you need and be able to pack flat when not in use.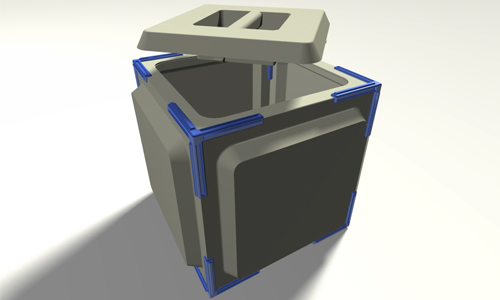 Storage Boxes
Date: 2012
Client: Office Depot
Category: Product Design
The Office Depot storage box system is design to make use of stackable storage that can be disassembled to store flat. The sides of the box are modular and fit together with each other for maximum use of space and uniformity.
Related projects