Room Light
The Xi Ambient Light creates a texture of light in the room; also the sail can be used to place clear images for projections on the wall and the ceiling.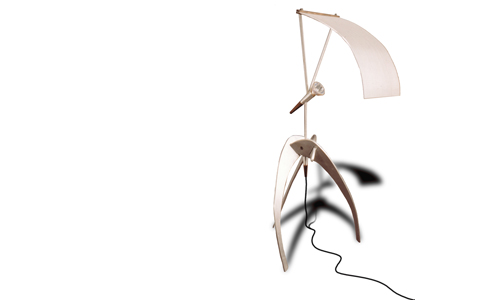 Room Light
Date: 1993
Client: Lucidream
Category: Product Design
The Xi ambient light has three identical water cut legs and are assembled using a central hub, which is also the electrical intake of the light. The light assembly uses a 12V halogen light with aluminum housing and a wooden extension that is used as the directional handle for the light.
Related projects