Rho Sofa
Unlike conventional sofas, the back of the Rho Sofa is supported by spines which can be contoured to different specifications, giving flexibility of form and a large range of variety.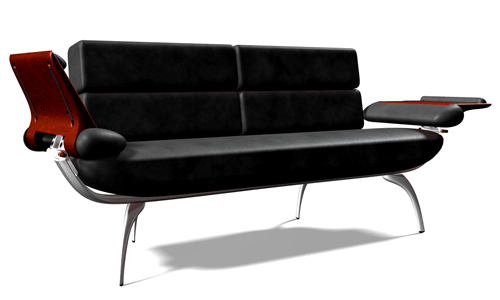 Rho Sofa
Date: 2004
Client: Lucidream
Category: Product Design
The Rho sofa system adds value through versatility, by allowing its user to utilize it in many different ways. The armrest is designed as a fully adjustable two-piece unit with two independent surfaces pivoting on double joint, allowing for a full range of motion.
Related projects