Omicron Desk Chair
Unlike conventional chairs, the back of the Omicron chair has a central spine and independently attached ribs, much like the human body.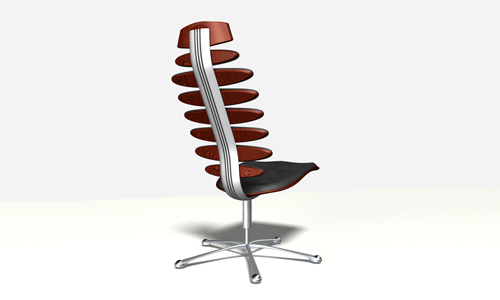 Omicron
Date: 2005
Client: Lucidream
Category: Product Design
The visual similarity between the Omicron chair and the Zeta chair ends at the back support ribs. In addition to allowing the circulation of air through the back, the flexibility of the ribs offers the benefit of gently massaging the back as the user moves within the seat.
Related projects